book club app design
Book Club is a project that I've been building with my partner, Jake Rheinfrank. My role is the interaction and visual design, and Jake is coding the app.
Book Club UI for key screens: main screen, select friends, book suggestions, and book details.
Book Club integrates with the Goodreads API to give group book recommendations. Goodreads is a fantastic service that allows users to track books they have read, are currently reading, and want to read. Goodreads also allows users to see what their friends are reading. But, when it comes to comparing the preferences of more than two people, things get tricker.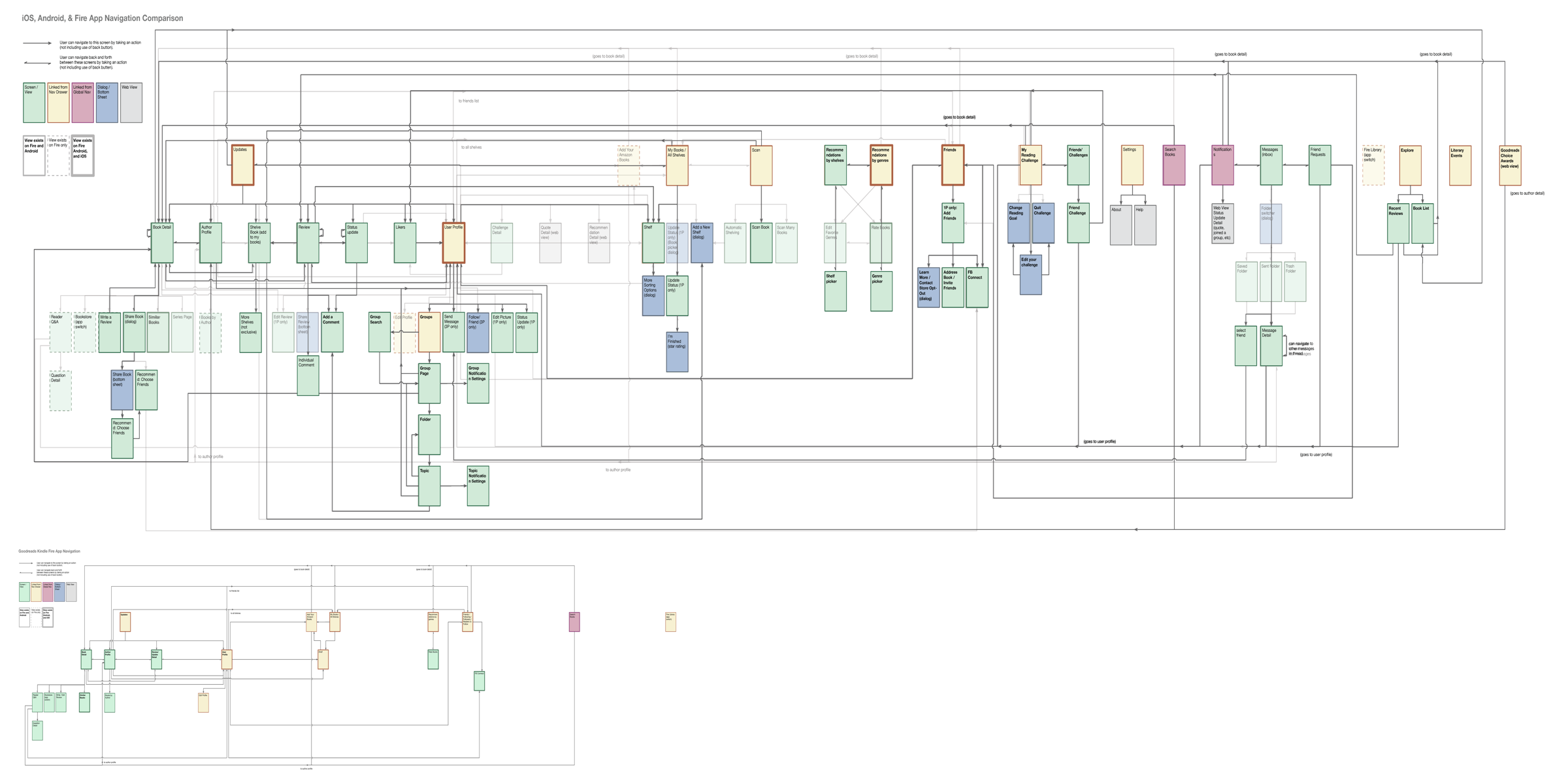 Main user flow for Book Club app.
That's where Book Club comes in. Users link up their Goodreads account, see a list of their friends, select at least one other person, and then get recommendations for a book to read that best fits the group's collective taste.
Users select book club members and can view Goodreads friend details.
inspiration
The inspiration for Book Club came from my own book club experience. Every month, it's a challenge to pick the next book that the club will read—there was a lot of discussion, and a few times we ended up with books that really missed the mark for some members of the group.
Having a conversation about a book you read and loved with other people who read and loved it is a magical experience. I want to create a product that facilitates this in-person discussion.
Identity system: the "dog ear" is duplicated to form an open book; four books create the logo.
next steps
Eventually, I hope that the Book Club app can facilitate spontaneous connections: imagine a stranger sitting next to you on the Caltrain and your iPhone alerts you that you both just finished David Mitchell's latest novel.
Jake and I have a working Test Flight prototype of the app, with LookBack integrated for gathering feedback from beta users (I'm doing research and testing with two actual book clubs). We hope to be submitting to the app store soon!
We're using LookBack to collect feedback from actual book clubs!